Ultra High Chrome Sand Slurry pump

Introduction:
250ZJ ultra high chrome sand slurry pumps are heavy duty single-stage, single-suction centrifugal type slurry pumps.
They are classified into the horizontal version and vertical version according to mode of construction.
Based on the construction mode ,our ZJ series slurry pump can be divided into types including single
case type and double case type.In addition ,the discharge diameter range is very wide .This product has
some innovations instructure and hydraulic system .The overflow parts are made of self-developed
high chromium material, and the casing is highly resistant to abrasion.
A brief introduction of the slurry pumps we offer:
Slurry Pump Series:
1. Metal Lined Slurry Pump, SH Type; 2. Rubber Lined Slurry Pump (SHR Type); 3. Hi-Pressure Slurry Pump (SBH Type);
Gravel Pump Series:
1. Hard Metal Sand Pump (SG, SHG Type); 2. WN Dredging Pump (WN Type);
Sump Pump Series:
1. Metal Vertical Slurry Pump (SV Type); 2. Rubber Vertical Slurry Pump (SVR Type);
Local Pump Series:
1. Power Plant Slurry Pump (ZBG Type); 2. Coal Washing Slurry Pump (ZJ Type);
Froth Pump Series

Specifications:
| | |
| --- | --- |
| Model | 250ZJ |
| Capacity | 272-1573m3/h |
| TDH | 13.1-128.7m |
| Max. Allowable Motor Power | 280/315/450/500/560/630/710/800Kw |
| Speed | 400-980r/min |
| Max. Efficiency | 77.8% |
| Lubrication | Oil |
Construction of ZJ Pumps: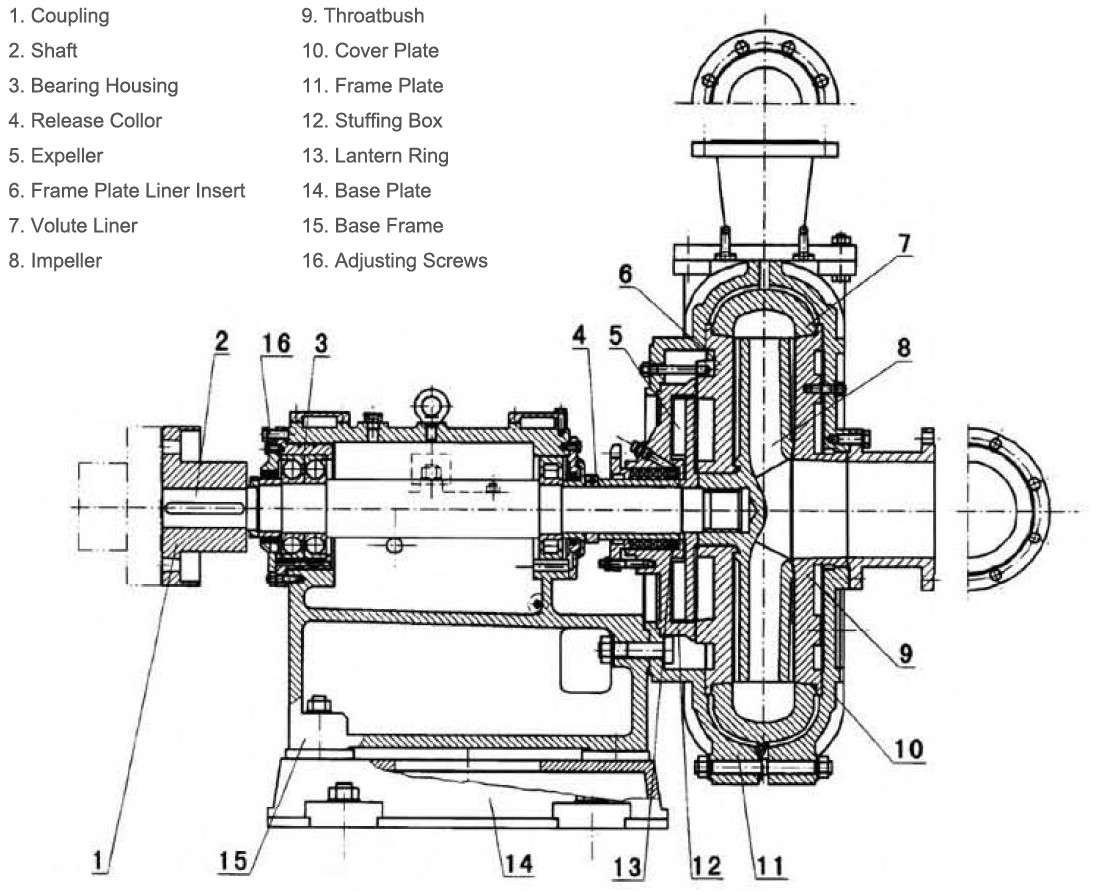 Standard Material of Wet-end Parts: Hi-Chrome Alloy A05

Typical Applications:
Bottom/Fly Ash
Coal Washing
Power Plants
Potash Fertilizer Plant
Iron Ore Dressing Plant
Gold Mine Concentration Plant
Performance Curve: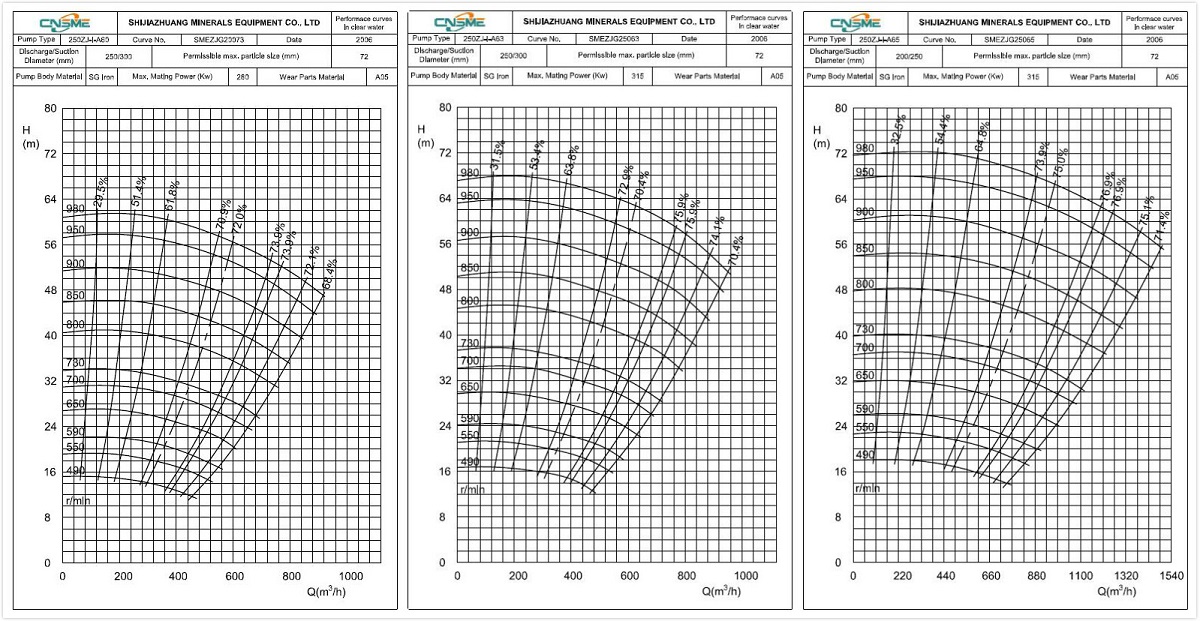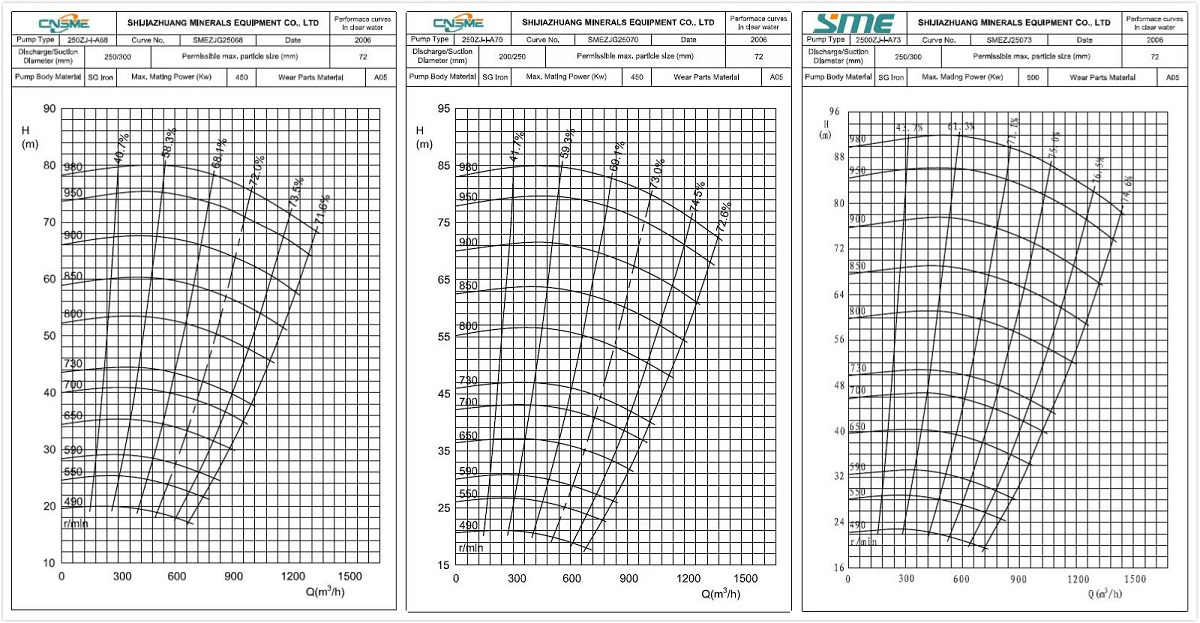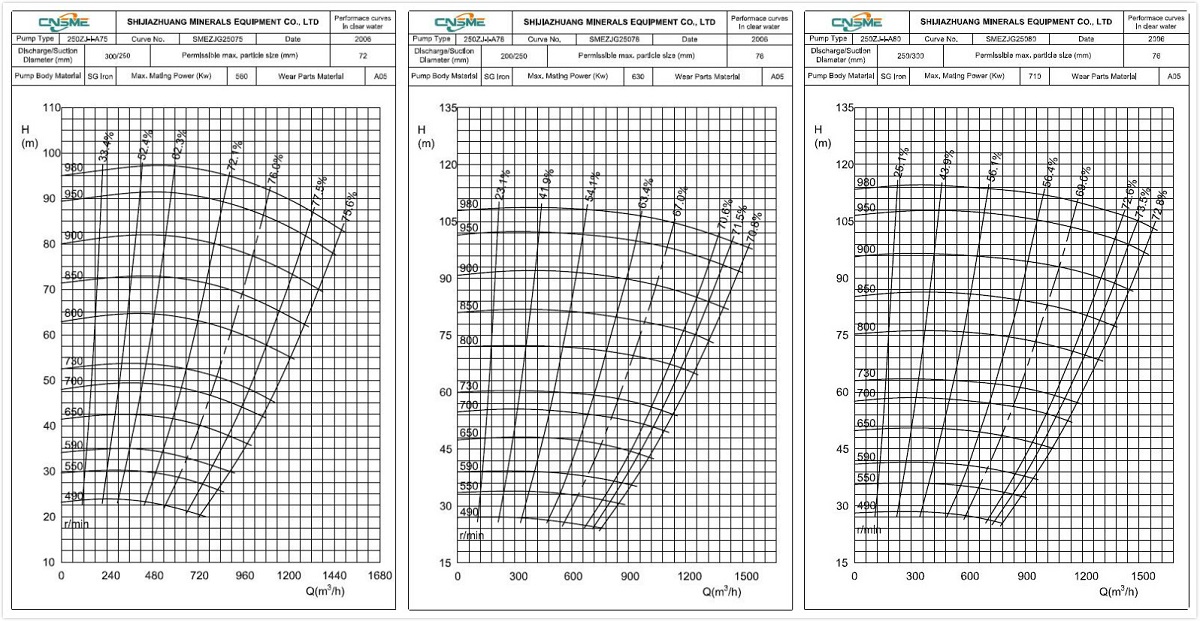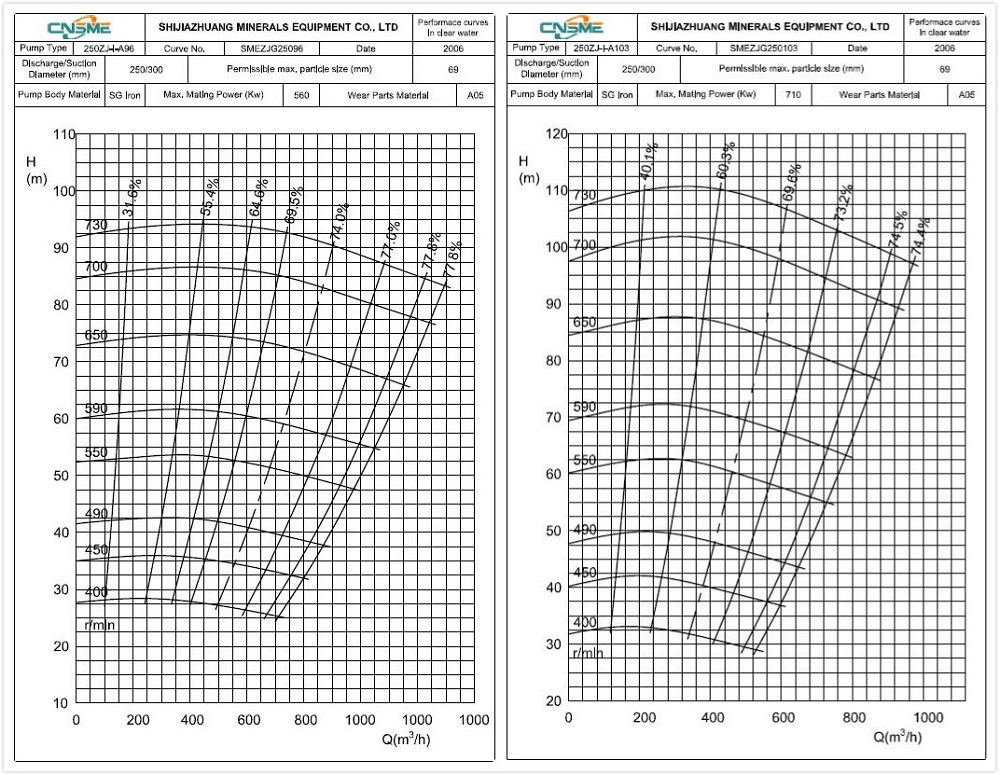 Projects with ZJ Slurry Pumps: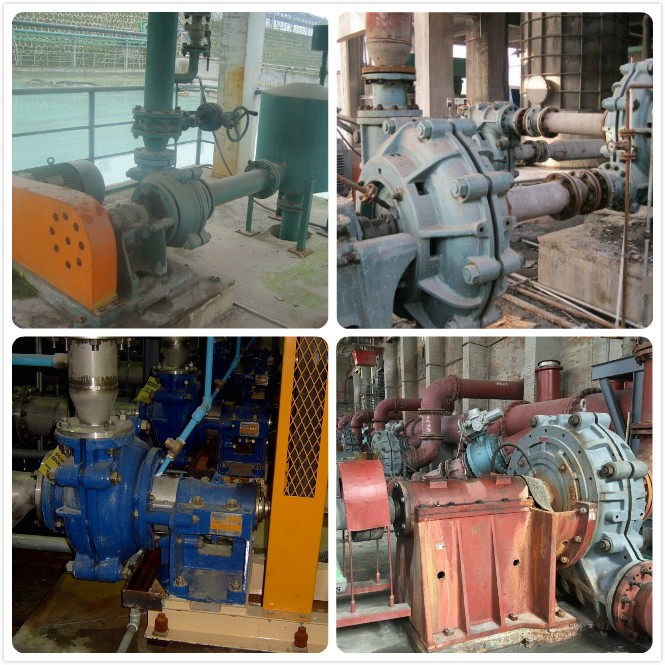 Produktgruppe : Lokale Pumpe > Kohle Waschen Schlammpumpe